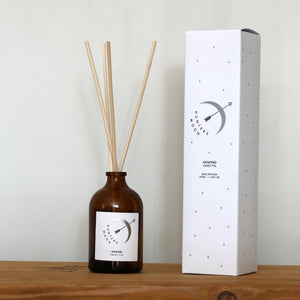 The Unwind diffuser is beautifully scented with delicate notes of soft fruity figs. This sweet fragrance will fill your home with warmth, creating a peaceful environment. 
Simply add reeds into your Unwind diffuser bottle & enjoy a #amomentforme
Hunters Moon 100ml diffusers are made using a vegetable base, alcohol free & throw a subtle scent.
Housed in recycled glass bottles with up to 3 months of fragrance time to enjoy.