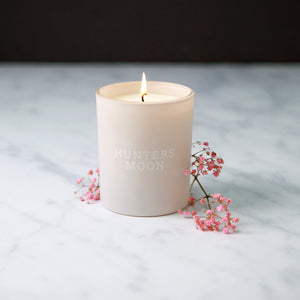 The warm musky scent of amber blended with sweet Vanilla is like a hug in a candle!
Our luxury scented candles are housed in a frosted off white glass vessel and will make the perfect addition to your home filling it with wonderful scents and creating a welcoming and calm atmosphere. Made in England using 100% plant based wax giving up to 60 hours of burn time for you to enjoy.
30cl/300ml candle.
Approx 60 hours burn time.